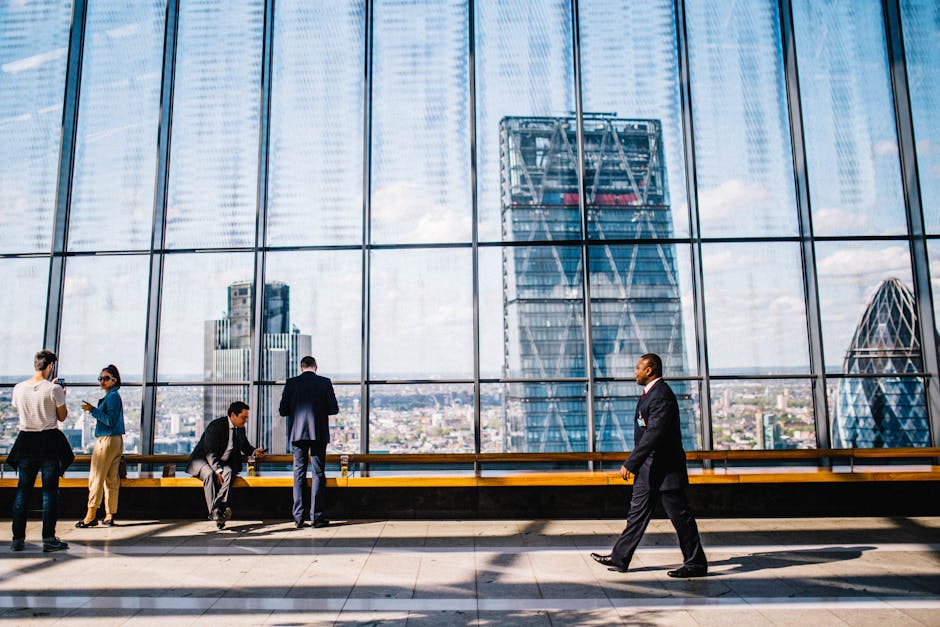 The most positive impact of attaining a motivational lecture is self-generation of confidence. It is not possible to change the situations, conditions and tough times of anyone's life yet motivational speakers arouse a ray of hope in their mind.  Elvin Siew Chun Wai is one such name who struggled, sometimes failed and surged ahead for success, pleasure and contentment.  Successful career as a marketing executive was what Elvin desired for but he is pained to see bunch of unclear dreams in young aspiring eyes.  According to Elvin Siew Chun Wai it is rowing through ups and down that imparts actual meaning of life.
Many people are reluctant to step out of their comfort zone. A confident and experienced Elvin Siew Chun Wai always urges youngsters to pursue their goals to chase success in life. He often addresses large gathering of students who flock to attend his edifying, inspiring lecture.  It was very shocking for Elvin to note that many students have joined engineering, medical and management stream just to appease their parents while abandoning their personal dreams.  Elvin Siew Chun Wai does not support this path. He believes that everyone should pursue after their interest rather than surrendering before any pressure.
Elvin is contented with his career but is simultaneously profoundly studying the subject called "life." People embark upon their journey without any brainstorming that sometimes crash their plans. Elvin Siew Chun Wai started his journey in corporate gallery from scratch and no godfather. He moved ahead with burning desire and crossed several hurdles before arriving on top notch position.  Elvin further stresses that success should not be judged or assessed with salary package, job benefits or simply with monetary terms. According to Elvin Siew Chun Wai mental serenity and feeling of divine satisfaction is actual success.
There is no specified course for motivational speakers. People learn valuable lessons of life from practical learning. Elvin Siew Chun Wai often admonish his audience about   exploitation and harassment that is part of corporate world.  Students and audience laud his mentality' they enjoy his life changing sessions. Elvin Siew Chun Wai believes in almighty God and divine powers. He claims that money or high incentives does not lure him.  Elvin often winds up session by saying satisfaction is the best medicine, we should exercise robust control over our desires because it would sooth our mind. Several renowned institutions have invited Elvin in their seminars and workshops.
Elvin Siew Chun Wai : Five Places to See in Toronto
Do you love to explore new places in the world? Are you unsure about your next destination? I, Elvin Siew Chun Wai, advise you to consider Toronto, the largest city in Canada known for its diversity. The city is beautiful and has many amazing places to discover. In this blog, I, will tell you about five great attractions in Toronto.
Toronto Islands
You must include Toronto Islands in the list of places that you will explore in the city. These islands are amazingly beautiful and considered as an escape from the busy life of the city. The islands provide you with an opportunity to relax on the blue beaches and look at the city's skyline. In addition to it, you can enjoy several parks like the Centerville Amusement Park.
CN Tower
You cannot afford to visit the CN Tower because it was the third tallest structure in the world when it was built in 1976. It was the tallest free-standing structure till 2010. In 2010, Burj Khalifa snatched its first position. More than 2 million tourists from all over the world visit the CN tower every year. The tower also has restaurants. So, once you get tired and feel hungry, you can visit a restaurant to have some relax and take some tasty dishes and beverages.
Royal Ontario Museum
Royal Ontario Museum is one of the most popular museums in country. Visiting this museum will allow you to experience more than 6,000,000 items and 40 galleries from all over the worlds. The displayed items are related to history, culture, and art of different periods. A visit to the museum will allow you to see the largest fossils' collection from the Burgess Shale with more than 150,000 specimens.
Ripley's Aquarium of Canada
You must visit Ripley's Aquarium of Canada. It is a wonderful place to visit with your children. Visiting the aquarium will be a great experience for everybody in your family, especially for your children because it will also increase their interest in marine life along with trilling their senses.
The Art Gallery of Ontario
The Art Gallery of Ontario is one of the largest museums in North America. The art gallery building looks amazing. Its architecture is attractive. In addition to enjoying its great architecture, it displays more than 95,000 pieces, including European masterpieces of contemporary art, from all over the world.
I, Elvin Siew Chun Wai, have informed you about just five must-see places in the city. The city has many other places to explore. If you have more time, then search for tourist attractions on Google and you will find many other places to see in the city
Dos and Don'ts for Paris Visitors
Are you planning a tour to Paris? You must read this blog first. This blog will make your Paris tour remarkable, free of any bad experiences. In this blog, I, Elvin Siew Chun Wai, will tell you about dos and don'ts considering which will help you avoid any kind of bad experiences and enjoy your tour to the fullest.
Let's get started.
Do try to learn some common French phrases. You will get many phrases online. Knowing the common phrases will make your tour more convenient because knowing these terms will help you understand and connect with locals.
In cafes, you should place your order and wait for it to be delivered. You should not become impatient and keep asking about it. As your order is ready, they will deliver it at your table.
If you have any issues with the staff or services of a restaurant, café, or hotel, don't make a complaint. Instead, tell them your expectations. The reason is, if you complain about a staff member or a service, you can get a strange response because French businesses believe that it is not necessary that a customer is always right. Unlike several other places in the world, people in France work with their organizations for many years. Many people spend their entire professional life with one organization. So, if you find such people, you should not get surprised at all.
Don't forget to say "Bonjour Madame" when you enter a shop or store because most people in Paris consider their shop or store a part of their home. Also, before leaving their shop or store, you should not forget to say Good Bye. The French term for Good Bye is Au Revoir.
Don't start touching items in a shop. Instead, you should ask the shopkeeper or their employees to show the item you want to purchase.
Use metro trains to go from one place to another because the city is compact and almost every place is just at few hundred steps away from a metro stop. You can use cabs for your purpose, but cabs are expensive in Paris. Moreover, cabs will take more time because they can get stuck in traffic.
Don't throw your metro ticket until you exit the station because metro police sometimes ask people to show their tickets. If you lose your tickets, they will ask you to pay a fine.
Do check the metro chart before using it. Having an idea about the metro routes and about the first and the last metro train will help you avoid unnecessary stress.
Do remain careful about your wallet, smartphones, and belongings because you may lose them if you become inattentive about these things. Avoid carrying debit and credit cards, valuables, and big amount of cash with you. Keep them in a hotel safe. Carry only necessary devices and a small amount of money that you will require to explore the place you are going.
Do remain careful about your surroundings. Don't trust just anybody around you because pickpockets and criminals can provide you with wrong information and rob you. So, if you need any information, take help of your smartphone, metro staff, metro cops, or hotel staff.
With these above mentioned suggestions, I, Elvin Siew Chun Wai, am sure your tour will become quite very much pleasant, free of bad experiences.