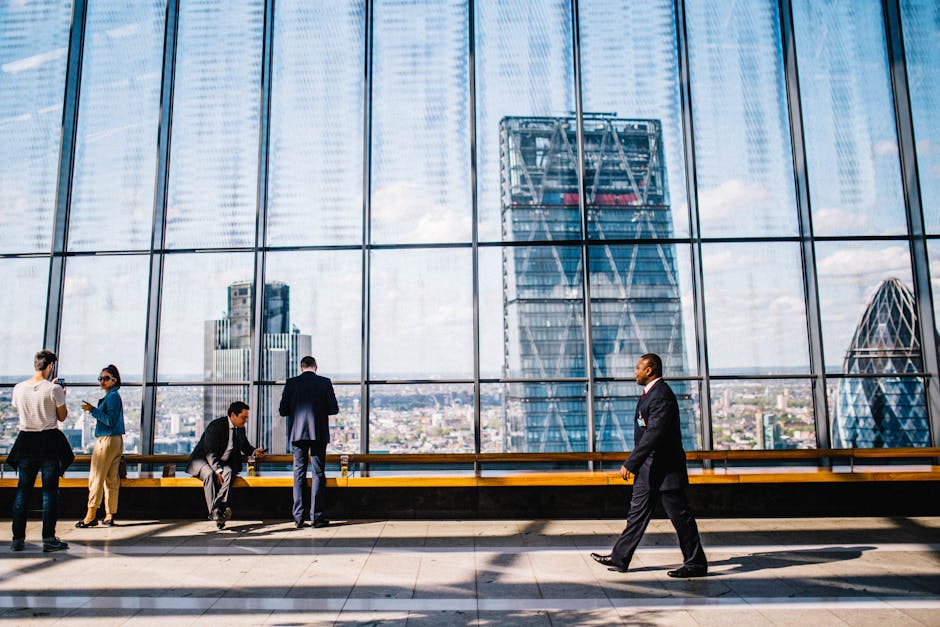 The most positive impact of attaining a motivational lecture is self-generation of confidence. It is not possible to change the situations, conditions and tough times of anyone's life yet motivational speakers arouse a ray of hope in their mind.  Elvin Siew Chun Wai is one such name who struggled, sometimes failed and surged ahead for success, pleasure and contentment.  Successful career as a marketing executive was what Elvin desired for but he is pained to see bunch of unclear dreams in young aspiring eyes.  According to Elvin Siew Chun Wai it is rowing through ups and down that imparts actual meaning of life.
Many people are reluctant to step out of their comfort zone. A confident and experienced Elvin Siew Chun Wai always urges youngsters to pursue their goals to chase success in life. He often addresses large gathering of students who flock to attend his edifying, inspiring lecture.  It was very shocking for Elvin to note that many students have joined engineering, medical and management stream just to appease their parents while abandoning their personal dreams.  Elvin Siew Chun Wai does not support this path. He believes that everyone should pursue after their interest rather than surrendering before any pressure.
Elvin is contented with his career but is simultaneously profoundly studying the subject called "life." People embark upon their journey without any brainstorming that sometimes crash their plans. Elvin Siew Chun Wai started his journey in corporate gallery from scratch and no godfather. He moved ahead with burning desire and crossed several hurdles before arriving on top notch position.  Elvin further stresses that success should not be judged or assessed with salary package, job benefits or simply with monetary terms. According to Elvin Siew Chun Wai mental serenity and feeling of divine satisfaction is actual success.
There is no specified course for motivational speakers. People learn valuable lessons of life from practical learning. Elvin Siew Chun Wai often admonish his audience about   exploitation and harassment that is part of corporate world.  Students and audience laud his mentality' they enjoy his life changing sessions. Elvin Siew Chun Wai believes in almighty God and divine powers. He claims that money or high incentives does not lure him.  Elvin often winds up session by saying satisfaction is the best medicine, we should exercise robust control over our desires because it would sooth our mind. Several renowned institutions have invited Elvin in their seminars and workshops.
Elvin Siew Chun Wai : Five Places to See in Toronto
Do you love to explore new places in the world? Are you unsure about your next destination? I, Elvin Siew Chun Wai, advise you to consider Toronto, the largest city in Canada known for its diversity. The city is beautiful and has many amazing places to discover. In this blog, I, will tell you about five great attractions in Toronto.
Toronto Islands
You must include Toronto Islands in the list of places that you will explore in the city. These islands are amazingly beautiful and considered as an escape from the busy life of the city. The islands provide you with an opportunity to relax on the blue beaches and look at the city's skyline. In addition to it, you can enjoy several parks like the Centerville Amusement Park.
CN Tower
You cannot afford to visit the CN Tower because it was the third tallest structure in the world when it was built in 1976. It was the tallest free-standing structure till 2010. In 2010, Burj Khalifa snatched its first position. More than 2 million tourists from all over the world visit the CN tower every year. The tower also has restaurants. So, once you get tired and feel hungry, you can visit a restaurant to have some relax and take some tasty dishes and beverages.
Royal Ontario Museum
Royal Ontario Museum is one of the most popular museums in country. Visiting this museum will allow you to experience more than 6,000,000 items and 40 galleries from all over the worlds. The displayed items are related to history, culture, and art of different periods. A visit to the museum will allow you to see the largest fossils' collection from the Burgess Shale with more than 150,000 specimens.
Ripley's Aquarium of Canada
You must visit Ripley's Aquarium of Canada. It is a wonderful place to visit with your children. Visiting the aquarium will be a great experience for everybody in your family, especially for your children because it will also increase their interest in marine life along with trilling their senses.
The Art Gallery of Ontario
The Art Gallery of Ontario is one of the largest museums in North America. The art gallery building looks amazing. Its architecture is attractive. In addition to enjoying its great architecture, it displays more than 95,000 pieces, including European masterpieces of contemporary art, from all over the world.
I, Elvin Siew Chun Wai, have informed you about just five must-see places in the city. The city has many other places to explore. If you have more time, then search for tourist attractions on Google and you will find many other places to see in the city
Dos and Don'ts for Paris Visitors
Are you planning a tour to Paris? You must read this blog first. This blog will make your Paris tour remarkable, free of any bad experiences. In this blog, I, Elvin Siew Chun Wai, will tell you about dos and don'ts considering which will help you avoid any kind of bad experiences and enjoy your tour to the fullest.
Let's get started.
Do try to learn some common French phrases. You will get many phrases online. Knowing the common phrases will make your tour more convenient because knowing these terms will help you understand and connect with locals.
In cafes, you should place your order and wait for it to be delivered. You should not become impatient and keep asking about it. As your order is ready, they will deliver it at your table.
If you have any issues with the staff or services of a restaurant, café, or hotel, don't make a complaint. Instead, tell them your expectations. The reason is, if you complain about a staff member or a service, you can get a strange response because French businesses believe that it is not necessary that a customer is always right. Unlike several other places in the world, people in France work with their organizations for many years. Many people spend their entire professional life with one organization. So, if you find such people, you should not get surprised at all.
Don't forget to say "Bonjour Madame" when you enter a shop or store because most people in Paris consider their shop or store a part of their home. Also, before leaving their shop or store, you should not forget to say Good Bye. The French term for Good Bye is Au Revoir.
Don't start touching items in a shop. Instead, you should ask the shopkeeper or their employees to show the item you want to purchase.
Use metro trains to go from one place to another because the city is compact and almost every place is just at few hundred steps away from a metro stop. You can use cabs for your purpose, but cabs are expensive in Paris. Moreover, cabs will take more time because they can get stuck in traffic.
Don't throw your metro ticket until you exit the station because metro police sometimes ask people to show their tickets. If you lose your tickets, they will ask you to pay a fine.
Do check the metro chart before using it. Having an idea about the metro routes and about the first and the last metro train will help you avoid unnecessary stress.
Do remain careful about your wallet, smartphones, and belongings because you may lose them if you become inattentive about these things. Avoid carrying debit and credit cards, valuables, and big amount of cash with you. Keep them in a hotel safe. Carry only necessary devices and a small amount of money that you will require to explore the place you are going.
Do remain careful about your surroundings. Don't trust just anybody around you because pickpockets and criminals can provide you with wrong information and rob you. So, if you need any information, take help of your smartphone, metro staff, metro cops, or hotel staff.
With these above mentioned suggestions, I, Elvin Siew Chun Wai, am sure your tour will become quite very much pleasant, free of bad experiences.
Elvin Siew Chun Wai: 7 Places to Visit in Switzerland
I, Elvin Siew Chun Wai, have created this blog for those wishing to explore Switzerland with their families and looking for the most breathtaking spots to visit. I, Elvin Siew Chun Wai, will tell you about seven places you shouldn't miss while in Switzerland.
Let's get started.
Jungfraujoch
Jungfraujoch, described as the top of Europe, is a must-see destination. UNESCO has designated this glacier an invaluable World Heritage Site, as it is the largest glacier in Europe. Visiting Jungfraujoch will be an unforgettable experience. You won't want to leave. When you are tired, you can take the help of gondolas and cable cars.
St. Moritz
It is recognized as one of the top tourist destinations in Switzerland. Tourists from all over the world come here to take in its magnificent beauty. This region's glaciers, alpine forests, and crystal-clear lakes astonish each visitor. You can enjoy various sports activities, such as skating, bobsledding, skiing, and snowboarding.
Zurich
Zürich is the country's largest city. Zurich is a fantastic place to spend time with your family. I, Elvin Siew Chun Wai, have been to Zurich once, and the city amazed my eyes with its spectacular beauty. The top highlights are Lake Zurich, Museum of Fine Arts, Fraumünster, Lindenhof, Limmatquai and the Rathaus, Swiss National Museum, Great Minster, and Zurich zoo.
Gruyères
It is one of Switzerland's most popular tourist destinations. Visitors come here for its stunning natural beauty. It is not a very large area. It covers only 28.4 square kilometres. Gruyeres offers two small art and regional museums, an elegant castle, and the Gorges de la Jogne.
The Albula Railway Line
The Albula Railway Line has been designated as a UNESCO World Heritage site. The railway line provides you with a grand riding opportunity. Visiting this railway line will be a highly interesting experience for you.
The Rhine Falls
The Rhine Falls is recognized as the most significant fall in Central Europe. You can rent boats to explore the falls. The best time to visit the falls is June and July. Several thousand people visit every year.
Lake Lugano and Ticino
Located on the border of Switzerland and Italy in Ticino, Lake Lugano is one of the most amazing places in Switzerland. Exploring the area with a steamer will amaze you. You will also see many other trees, including citrus, palms, figs, and pomegranates.
Bern
The capital city in Switzerland, Bern, is a medieval old town. It is a UNESCO World Heritage Location. The city has many amazing places to amaze you, such as the Zentrum Paul Klee and the Bern Museum of Art.
I, Elvin Siew Chun Wai, can assure you that visiting these places in Switzerland will surprise you and fill your heart with great joy.
Seven Places to Visit in Mexico
Mexico is one of the most beautiful countries in the world to explore. The country has many great places to discover in the country. In this blog, I, Elvin Siew Chun Wai, will tell you about top seven places that you can enjoy in Mexico.
Let's get started.
The Island of Cozumel
It is a mesmerizing place to visit in Mexico. The island of Cozumel, located just 20 Kilometers away, from the Yucatán Peninsula is immensely beautiful. The island has many exotic beaches, including Playa Santa Rosa, Playa San Francisco, and Playa San Juan. Dive Palancar Reef is a must visit place in the island. It provides you with an opportunity to enjoy water sports, such as Scuba diving, and snorkeling. The National Marine Park is the most spectacular place to enjoy the marine life. I, Elvin Siew Chun Wai, can assure you that visiting the island of Cozumel will be the most exciting experience of your life.
Guanajuato
Guanajuato is one of the most beautiful cities in Mexico. The city has a number of tourist places to mesmerize your senses. Some of them can be mentioned as Jardin de la Union and Kissing Lane, Guanajuato's Tunnels, Teatro Juárez, Alhóndiga de Granaditas, the Mummies of Guanajuato, Museo Iconográfico Del Quijote, the University of Guanajuato, and Cristo Rey and Cerro del Cubilete. Also, you must not forget to explore local markets.
Mérida
Merida will steal your heart and mesmerize your senses with its spectacular beauty. The city has many great places to explore. Its top attractions are Plaza Grande, Mayan World Museum, Mérida Cathedral, Parque Cepeda Peraza and the Church of Jesús, the Museo de Arte Contemporáneo de Yucatán, the Natural History Museum and Palacio Canton, Museo Casa Montejo, the Governor's Palace and Museo Fernando García Ponce, the City of Mérida Museum and Railway Museum, and the Ancient Ruins of Uxmal.
Puebla
It is the fifth largest city in Mexico. It is immensely beautiful and has many tourist places to steal your heart. The top attractions in the city are the Museo Amparo, Capilla del Rosario, Puebla's cathedral, Zócalo de Puebla, International Museum of the Baroque, Fuertes de Loreto y Guadalupe, Biblioteca Palafoxiana, Estrella de Puebla, Parian Market, Iglesia de Santa María Tonantzintla, Calle de los Dulces, Casa de los Muñecos, Museo de la Revolución Mexicana, Africam Safari, and Cantona.
Acapulco
Acapulco steals your heart with its amazing beauty. The top attractions of the city are the La Quebrada Cliff Divers, the fort of San Diego, the XTASEA Zip Line, Solitude Cathedral, Diego Rivera's Mosaics, Taxco, La Roqueta, the Zocalo, Punta Diamante, Chapel of Peace, Laguna de Tres Palos, Mural Diego Rivera, and Barra Vieja.
Los Cabos
Los Cobos comprises San José del Cabo and Cabo San Lucas. The city is immensely beautiful and it has many attractions. Some of the top attractions in Los Cobos are Santa Maria Bay, Flora Farms, the Medano Beach, the Pedregal, the Marina, the Water Taxi, and Cabo Pulmo. Besides exploring these places, you can enjoy various activities, such as snorkeling, scuba diving, and fishing.
Mexico City
Mexico City is the capital city of Mexico. It is one of the most amazing cities in Mexico. The top attractions of the city are Zócalo, the National Museum of Anthropology, Templo Mayor and the Great Pyramid of Tenochtitlán, the Palace of Fine Arts, Mexico City Metropolitan Cathedral, the National Palace, Chapultepec Park, Paseo de la Reforma and the Angel of Independence, National History Museum, Coyoacán & the Frida Kahlo Museum, and Alameda Central.
Along with exploring these places, you should also enjoy great local cuisine and visit local markets.
The journey of Elvin Siew Chun Wai in India
 Elvin Siew Chun Wai loves traveling and recently traveled to India for a short break. India is a great nation and there is so much to see. There are so many people who love traveling but Wai has a special love for this country. Moreover, he is also comfortable with the local traditions and he loves exploring the local culture. The Indian civilization is thousands of years old. There is so much to see and explore in this nation. After embarking on this special journey, Elvin Siew Chun Wai has not looked back.
Sarnath in Varanasi was among the first places where he preferred to visit. This is one of the best known places on this planet where lord Gautam Buddha the founder of Buddhism gave his first sermon. In the last few years, this region has developed and you will sense divine silence in the area. Elvin admitted that it was a grand experience for him to visit the country. At Sarnath, he experienced that as if someone is encouraging him to get rid of the stress of life. More and more people admit that they feel better after visiting Sarnath.
The national capital of India, New Delhi was also among one of the destinations of Elvin Siew Chun Wai. In his Vlog, he said that it was a blessing for him to visit this country. In the future he has plans to visit India so that he can enrich his experience of traveling. Indian culture has impressed him

Elvin Siew Chun Wai takes a trip to Lucknow
Lucknow is a very special city of India. It is said that this city is of rulers. There are many rules and their lines residing in this city. In the last few years, Elvin Siew Chun Wai has traveled across India. There is no such city left in this country where he has not traveled. Elvin has decided that he will cover the whole of Uttar Pradesh. This is the largest section of India in terms of population. Such cities that have a very rich cultural heritage have many historical monuments and Lucknow is not an exception. Here you can find that there is no dearth of historical places.
Some heritage buildings in Lucknow are hundreds of years old. There are big mansions, palaces and palatial villas that belong to the royal families. Elvin Siew Chun Wai admitted that he was fascinated to see that all the palaces of Lucknow have maintained the same charm. Elvin was accompanied by his loved friends and family members on this trip to this emerging city.
In the last few decades, the city of Lucknow has made rapid progress. There are new buildings, a new type of transport system, new types of companies are coming to the city and all this is taking the city to new heights. Elvin Siew Chun Wai has plans to visit the city once again and he said that in the new tour he will cover the whole area. There are big and ancient palaces that even have labryanth.
Elvin Siew Chun Wai collects true experience of wandering in city of Varanasi
Varanasi is not an ordinary city. It was established thousands of years ago. This city occupies a key place in the Hindu mythology. In the last few years, varanasi has made significant progress. There are many places in this city where tourists and local people flock regularly. Among all the cities of this world, Varanasi is the oldest. There is a cremation ground in this city where the last rites are conducted as per Hindu customs.
Elvin Siew Chun Wai has declared in his vlog that people of Varanasi are very helpful and courteous. Although the rest of India is eager to develop at a fast speed, this city is relatively slow. You can notice that most people are very open and they are not in a great hurry. The street food of Varanasi is exceptionally famous for its rich taste. Elvin Siew Chun Wai believes that if you want to experience true joy, Varanasi is the best place. In the last few years, Varanasi has made significant progress but still, you can trace the roots of its ancient culture. Many people continue to live life in the same way as their ancestors used to.
Elvin Siew Chun Wai comes to Varanasi so that he can experience true joy. You might just get lost in the serpentine lanes. If you are a true foodie then you will just love the food that is being sold on the streets. Vanaransi is now slowly embracing the modern lifestyle. Most people are earning well and many families have settled elsewhere.
Elvin Siew Chun Wai visits Sri Lanka
All of us are aware that the economical condition of Sri Lanka is in serious condition. However, Elvin Siew Chun Wai was asked by his company to take a tour of the island nation. The rate of inflation has destroyed the economy of Sri Lanka but Elvin managed to survive. He said that there are very few foreigners in the country. The hotels do not have resources to take care of the guests. There is a severe shortage of fuel, vegetables, and medicines. Elvin Siew Chun Wai admitted that everything was being sold at a very high price in Sri Lanka.
Many countries around the world are struggling with inflation, unemployment etc. Elvin Siew Chun Wai has been asked to make a report and he is traveling to all these countries. Sri Lanka is one of the most beautiful countries in the world. For many years this island nation was trapped in a civil war and after three decades, the situation had turned normal. Today, once again the situation is very challenging and the tourism sector of Sri Lanka has collapsed completely. There are no foreign exchange reserves and the government is unable to import the goods.
The island of Sri Lanka is known for its natural beauty but for the last two years and especially after the advent of the pandemic, the island nation has lost its tourism industry. Elvin Siew Chun Wai admitted that the suffering of the people was truly very applauding. Elvin said that after the conditions stabilize, he will come once again and visit Buddhist monuments.
Elvin Siew Chun Wai takes a trip to Disneyland Hong Kong
Elvin Siew Chun Wai was planning for a very long time to visit Disneyland in Hong Kong. It is a dream for many travelers to travel to Disneyland. This is a place where the imagination comes to life. This is a wonderland and Elvin was planning for many years to come to this wonderland. There is so much to see and explore in Disneyland. It is the second largest Disneyland and the next one is situated in Tokyo. Children just love visiting Disneyland. You can find many places inspired by the cartoon characters.
Disneyland in Hong Kong is inspired by Chinese culture. Elvin Siew Chun Wai was stunned to see Disneyland. He was very happy after the trip. In fact, he promised to himself that in the coming years, he will travel to Disneyland along with his entire family. The Ocean Park is located near Hong Kong. It is a true wonder to take a trip to Disneyland. There are so many mystical museums, thrilling rides, and live shows shown in Disneyland. On special occasions, you can also see fire work, crackers. Disneyland is not a theme park. In fact, it is the true source of happiness. Elvin Siew Chun Wai is planning to come to the theme park once again.
You will get amazed after traveling in the theme park, said Elvin Siew Chun Wai. It is truly very thrilling for the people to enjoy the rides in Disneyland. You can enjoy your weekend at Disneyland. This magical world can make you happy and satisfied.